Testimonials
" This is a great place to buy some gifts or looking for some cool things you might not expect. Nice shopping space on the corner of West Broadway and E "
" This is such an awesome local business! It's totally women run and has such awesome gifts! Win-win!
You can get nearly everything here that you want for gifts: engagement, house warming, any holiday, etc. The staff are ready to help out and everything in the store is so cute! "
" Love this shop! Have followed them on Instagram for a while and finally went in to get a birthday gift for a friend. Super organized with items for varying budgets. Highly recommended especially for brides and those looking to spice up their living space. Positive customer service experience as well. So excited for an excuse to go back. "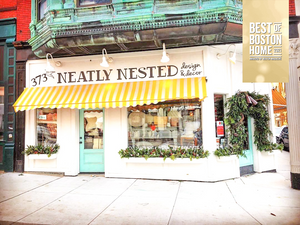 Best of Boston Home 2021
Come shop with us in the heart of South Boston TODAY!
Come Visit Us!
373 W Broadway
Boston, MA 02127
Mon - Fri || 10am - 7pm
Saturday + Sunday || 10am - 6pm